IT Governance It can be divided in two parts: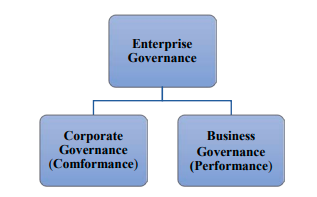 IT Governance helps to optimize the value of an organization's IT-enabled investments by:
• Establishing the governance, monitoring and control framework
• Providing strategic direction for aligning projects with strategic goals and objectives (Enterprise Portfolio management)
• Facilitating system selection to align objectives with solutions
• Reviewing quality assurance and organizational readiness capabilities people and tools
Why do you need IT Governance?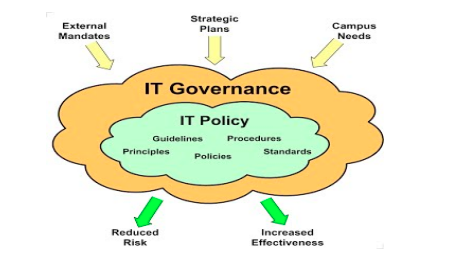 Broadly our Company provides IT Governance audits according to following standards / models:
a) COBIT
b) Val IT
c) Balanced Scorecard
d) IT & Business Maturity Models
a) COBIT - Control Objectives for Information and Related Technology. It is a framework created by the ISACA (Information Systems Audit and Control Association) for IT governance and management.
b) Val IT - is a governance framework that can be used to create business value from IT investments. It consists of a set of guiding principles and a number of processes and best practices that are further defined as a set of key management practices to support and help executive management and boards at an enterprise level
c) Balanced Scorecard - Balanced scorecard is a strategy performance management tool – a semistandard structured report, that can be used by managers to keep track of the execution of activities by the staff within their control and to monitor the consequences arising from these actions.
d) IT & Business Maturity Models